We offer Value.
Everyone wants a deal! When we sell a roof to somebody, our goal is to leave them with something that protects their investment. Our combination of skilled labor and quality material allows us to leave behind a product that offers value. Now that's a good deal!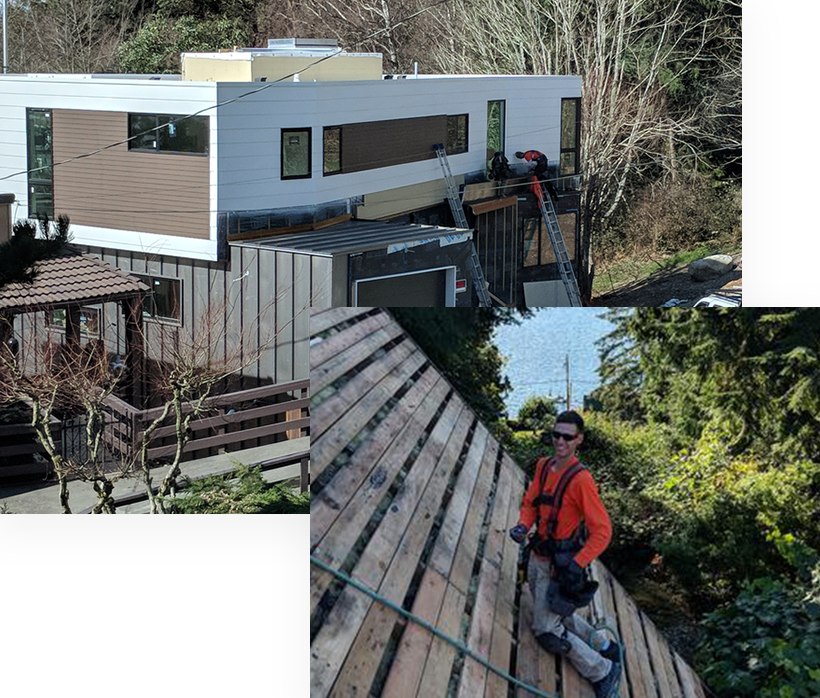 We are transparent.
We will always be able to explain our pricing to you. You won't catch us quoting your project using generic price-per-square numbers. Every individual project is priced out according to it's specific needs. Our goal is to identify the "hidden costs" before we start a job to avoid painful job cost increases.
We are a team.
None of us can do this on our own! Every person in our company adds value. Some of us are great at installing metal roof panels, others are good at job management. Some of us are great communicating with customers, others are master cedar installers. We recognize that without our unique employees, we wouldn't be able to offer the wonderful service that we do today.
We eat, sleep, & breathe roof construction.
Most of us here at RoofWorks Northwest eat, sleep, and breathe roof construction. The passion for the job has made roofing our lifestyle.