Roof Consulting Woodinville WA
Roof Consulting Woodinville WA
Roofworks Northwest is a roof consulting business based in Woodinville, WA. They provide the expert services of a team of experienced professionals to help customers with all their roofing needs. With years of experience and extensive knowledge about roof design, installation, maintenance and repair, Roofworks Northwest is the perfect choice for anyone looking for quality roofing services. Since its founding, Roofworks Northwest has quickly become one of the leading names in roof consulting in Woodinville and beyond. 
Roofworks Northwest offers a wide range of services, including roof inspections, maintenance, repairs, and custom design solutions. They work with the best materials and techniques to ensure that the roofs they install are built to last. The team also offers free estimates and consultations so customers can get the best advice and solutions to fit their budgets and needs. With their commitment to customer service and quality workmanship, Roofworks Northwest is the company to trust for all your roof needs.
Their staff is highly trained and certified, offering customers the best in quality service and expertise. Whether you need repairs on an existing structure or want to start from scratch with a brand-new roof, Roofworks Northwest can help you every step of the way.
Registered Roof Consultant
At Roofworks Northwest, we offer independent roof consulting services to clients in the Woodinville, WA, area. As a certified registered roof consultant (RCR), we provide professional advice and assistance to homeowners, businesses, and government agencies who need help with their roofs.
Our team of specialists are highly experienced in all matters related to roofing, including repairs, replacements, inspections, and maintenance. We understand that having a properly functioning roof is essential for keeping your home or business safe. That's why our consultants take the time to assess each situation individually and develop a custom solution for every client. We provide detailed reports that include cost estimates so you can make an informed decision about how to proceed with your project. With our extensive knowledge and expertise, you can rest assured that your roof will be in good hands at Roofworks Northwest.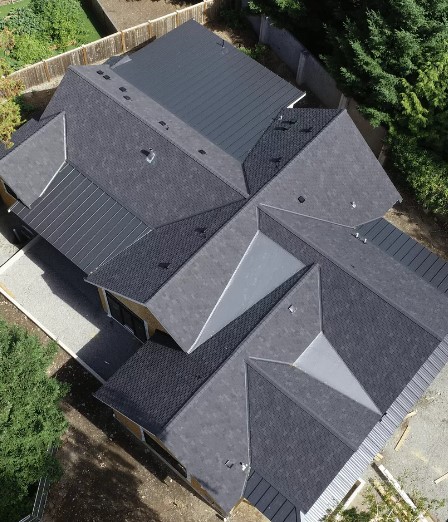 Residential And Commercial Roof Consultants
As a registered roof consultant, Roofworks Northwest in Monroe, WA offers expert services to both residential and commercial clients. We have the knowledge and experience to provide solutions for any roofing situation, from minor repairs to major installations of new roof systems. Our team is highly qualified and dedicated to providing superior customer service that is tailored to each individual client's needs. We understand how important it is for you to find the right roof consultant near you when dealing with a leak or other issue.
That's why we offer:
Residential Services:
Quality craftsmanship

Comprehensive repair services
Commercial Services:
Professional installation of new roof systems

Effective maintenance programs
No matter what type of project you have in mind, we are here to help. We have the expertise and resources necessary to ensure your roofing needs are met quickly and professionally. Contact us today for more information about our residential and commercial roof consulting services in Monroe, WA!
At Roofworks Northwest, our team of experienced roofing professionals is here to provide you with the best possible roof consulting services. Our team consists of experienced and certified management staff, engineers, and industrial workers who specialize in building code compliance, roof maintenance, and leak prevention.
We understand that roofs are an integral part of a building's stability and longevity, so we take special care in ensuring that every job is completed correctly and efficiently the first time around. Our staff has many years of experience working on various types of residential and commercial roofs in Monroe WA.
We are available 24/7 for emergency repairs or replacements should the need arise. In addition to our regular services, we also offer free inspections and estimates for all your roofing needs. We take pride in providing exceptional customer service with a focus on quality workmanship.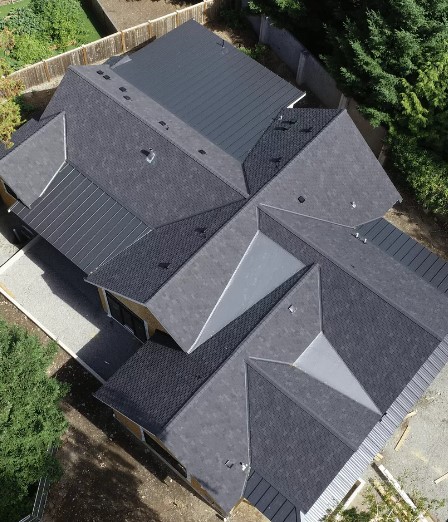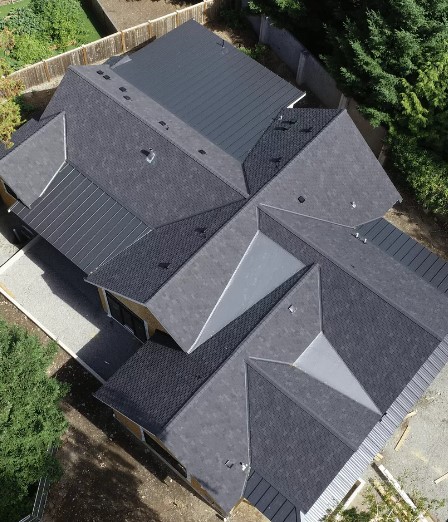 We are committed
To delivering quality work with the finest materials at competitive prices.
Our goal is to exceed customer expectations by providing reliable solutions that meet all safety standards while lasting for years to come. No matter what type of roof you require, Roofworks Northwest has the expertise needed to make sure your project is handled properly from start to finish.
We at Roofworks Northwest are the best choice for your roof consulting needs in Monroe, WA. We are registered roof consultants and have experience with both residential and commercial roofs. Our team is dedicated to providing you with the highest quality service, ensuring that your roofing project is completed successfully and safely. We understand the importance of having a strong roof over your head and strive to provide you with exceptional customer service along with reliable solutions. With our expertise, you can rest assured knowing that your project will be handled by knowledgeable professionals who genuinely care about your satisfaction. Contact us today to learn more about how we can help!