Roofworks Northwest is a premier roof repair company in Mukilteo, WA. Their experienced team of roofers and technicians provides top-notch service to clients throughout the area. With years of experience and knowledge, they offer reliable and trustworthy roof repair services that are second to none. 
They specialize in residential and commercial roofing solutions, with an emphasis on customer satisfaction. From minor repairs to full replacement projects, Roofworks Northwest has the expertise to get the job done right the first time. They use only quality materials and follow industry-leading standards when it comes to both installation and repairs.
Their commitment to excellence ensures that each project is completed safely and efficiently. Plus, they offer competitive pricing that makes them an excellent option for any budget. With Roofworks Northwest, you can rest assured knowing your needs will be taken care of promptly and professionally.
Roof Leak Repair Services
Roofworks Northwest offers reliable roof leak repair services near me. We specialize in all types of roofing repairs, from small leaks to bigger issues. Our team is experienced and knowledgeable in a variety of roofing materials, so you can trust us to get the job done right.
We also understand that leaking roofs can be costly, so we strive to provide quality service at an affordable price. Our team is equipped with the latest tools and technology to ensure a safe and efficient job. We'll check for any underlying issues that may have caused the leak, and make sure there are no other potential problems before we begin repairs.
In addition, any damaged materials will be replaced with new ones that meet industry standards for durability and longevity. We're committed to providing our customers with high-quality roof leak repair services in Mukilteo WA. Our team has years of experience in the roofing industry so you can rest assured your roof will be back to its optimal condition in no time! Contact us today to schedule a free consultation and estimate – we look forward to hearing from you!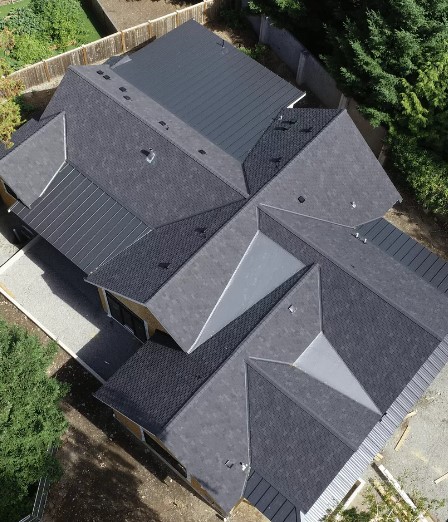 From roof leak repair services to roof maintenance, it's important to keep up with the upkeep of your roof. After all, your roof plays an integral part in protecting you, your family, and your belongings from the elements.
To ensure that your roof stays in good condition, here are five essential tips for roof maintenance:
Inspect your roof at least twice a year. Look for missing or broken tiles or metal on tile roofs and metal roofs, respectively, as well as any visible signs of wear and tear.

Clean off any moss, lichen or dirt that has built up on the surface of the roof. This will help prevent water from pooling on top of the tiles or metal sheets and causing damage over time.

Clear away any debris such as leaves and branches that may have accumulated on the surface of the roof.

Make sure gutters are kept clean and free from blockages so that rainwater can be diverted away from your property properly.

Invest in regular repairs if you notice any damage to fix it before it gets worse and more expensive to repair in the future.
Taking these steps can help protect your roof from further damage and extend its lifespan significantly.
Regular maintenance is key when it comes to keeping your roof in good shape – invest a few hours into inspecting, cleaning and repairing whenever necessary, and you'll be able to rest assured knowing that you're doing everything you can to ensure a safe and secure home environment!
It's every homeowner's worst nightmare—your roof is damaged and in need of repair. You know you can't put off the inevitable any longer, so you begin to research your options for home roof repair. Flat roofs are one of the most common types of roofs, but they can still be difficult to fix without the right tools and knowledge. Luckily, there are experienced professionals out there who specialize in flat roof repair and can help patch it up quickly and correctly.
When it comes to fixing a flat roof, there are many methods that can be used to ensure a quality repair job. First, any existing damage should be thoroughly assessed to determine what kind of repairs will be necessary. Next, a professional contractor should be hired to patch up all affected areas with high-quality products that won't deteriorate over time. Finally, the area should be sealed with an appropriate sealant or coating to protect against further damage from the elements.
Having your flat roof professionally repaired is essential for protecting your home from future water damage or leaks. If you're looking for reliable and experienced professionals who can get the job done right the first time, contact Roofworks Northwest today! They offer top-notch services at competitive prices so you don't have to worry about sacrificing quality just because you're on a budget.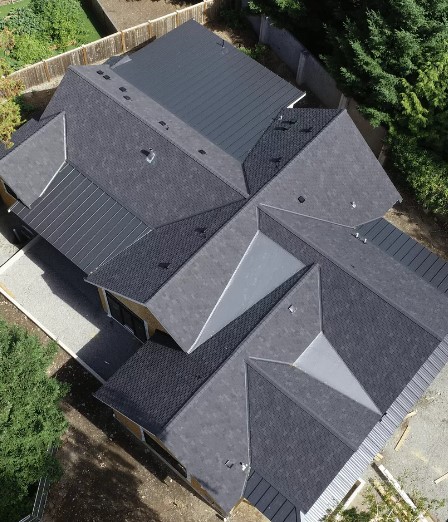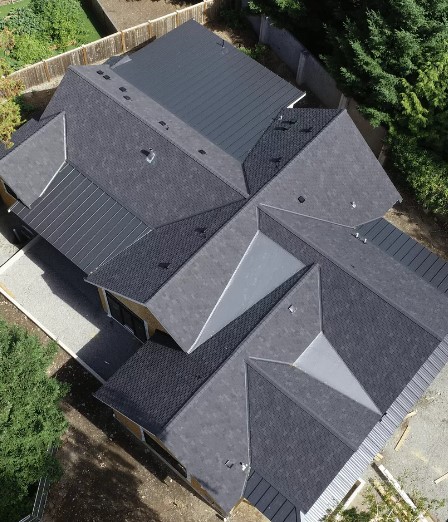 Commercial Roof Repairs
When it comes to home roof repair, Roofworks Northwest is your reliable contractor.
We provide prompt and professional services that guarantee the best results. Our mobile team is available 24 hours a day to take care of any roofing emergency you may have. But did you know that our company also specializes in commercial roof repairs? Whether you need a simple roof patch or a full replacement, Roofworks Northwest has the right solution for you. Our contractors are highly qualified to handle all types of jobs, big and small.
Plus, our 24-hour emergency service ensures that your business won't be left without a safe roof over its head. No matter what kind of repair you need, you can count on us to get the job done quickly and efficiently. Our experienced contractors use the latest materials and techniques to ensure that your building's roof will last for years to come. We offer competitive rates and stand behind every job we do – so don't hesitate to contact us for all your commercial roof repair needs!
Emergency Roof Repair Company
When it comes to emergency roof repair, you want a company you can trust. Roofworks Northwest is the premier provider of emergency services in the Mukilteo WA area. With a team of experienced and certified specialists, we are ready to provide a fast and efficient solution to your roofing needs. Our emergency services are designed to get your roof repaired quickly and correctly. Our specialist team can assess any damage and provide you with an estimate of the repairs needed. We will also determine if any additional maintenance or inspection should be done in order to prevent further issues in the future. All of our work is done with the highest quality materials, ensuring that your property is safe and secure for years to come.
We understand that emergencies can happen at any time, which is why we offer 24/7 emergency response services. You can call us day or night for any emergency repair needs, and we will be there as soon as possible to help restore your roof back to its original condition. Our goal is always to make sure that our customers feel safe and secure in their homes or businesses once again.
At Roofworks Northwest, we pride ourselves on providing outstanding customer service and delivering quality results each time. We have over 20 years of experience in the industry and guarantee satisfaction with all of our services. Contact us today for all your emergency roof repair needs!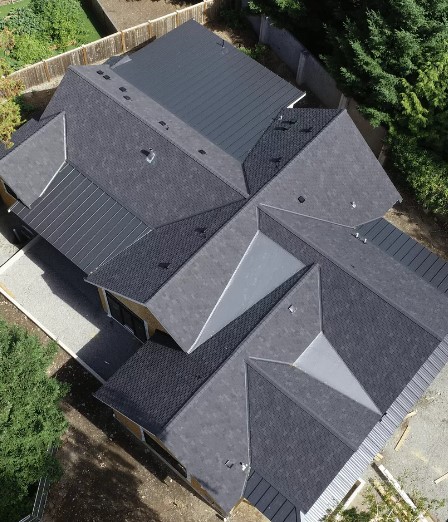 No matter what kind of roof repair project you need, Roofworks Northwest has the experience and expertise to get the job done right.
We understand that when it comes to emergency roof repair, you need fast results. That is why we specialize in providing temporary solutions and small repairs that can be completed quickly and affordably.
At Roofworks Northwest, we believe in providing our customers with quality service they can trust. Our team of experienced professionals has a combined 50+ years in the industry, and their dedication to excellence is evident in every job they do. We use only the best materials and products available, ensuring your roof is repaired correctly and will last for many years to come.
For those needing emergency roof repair projects completed on their Mukilteo home or business, Roofworks Northwest is here for you. We provide same-day service for small repairs so you can rest assured knowing your property is being taken care of immediately. No matter what type of roofing issue you may have, our team has the experience and know-how to get it fixed quickly and efficiently. Contact us today for all your roof repair needs!
We at Roofworks Northwest are here to help you with all of your roof repair needs.
We offer a wide variety of services, from home roof repairs to commercial roof repairs and emergency roof repairs. With our experienced team of professionals, you can be sure that we'll get the job done right.
We take pride in our work and strive to provide excellent customer service. So if you're looking for reliable and quality roof repair services in Mukilteo WA, look no further than Roofworks Northwest! You won't regret choosing us for your next project!